The course The Art of Spiritual Direction provides an opportunity to learn the
gentle art of listening, noticing, deepening, challenging and celebrating ~  spiritual accompaniment.  ASD flyer 2018b
Do others naturally come to you to share their hopes and fears about their faith journey?
From your own experience of receiving spiritual direction, do you sense an invitation to come alongside others?
Perhaps now is the time for you to commit to acquiring the skills and disciplines, the self-awareness and understandings, you need in order to accompany others?
This one year programme of approximately 70 hours uses an interactive and practical approach to learning, with case studies, practice triads, and reflective discussions. Your facilitators are experienced spiritual directors and themselves are directees: they too are learning how best to meet God in the circumstances of their lives.
This ancient art of spiritual accompaniment is not about learni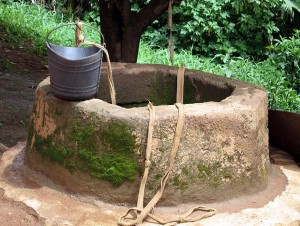 ng to be directive or give advice or solve life problems or even about coaching for better prayer performance! It is all about holding sacred space, about discerning together the voice of God, about drawing alongside …  the young adult in the prime of life or the weary burnt-out pilgrim, the faithful churchgoer of many years, or the sceptic wondering about violence and suffering  – who all equally long for a more intimate and authentic relationship with the Divine.
Before applying for this programme, you are encouraged to embark on the Diocese's  spiritual formation programme, and a listening skills course, which are both ways to prepare for the director training.  Applicants also need to be meeting monthly with their own spiritual director, and take a silent retreat or a retreat in daily life.
The next course will run from September 2018 to July 2019,  as 3 terms of ten weekly Wednesday evening sessions with 4 Saturday workshops. The Wednesday venue is St Mary's Church, Walsgrave.
The first day of the course is a workshop on Saturday 22nd September,  at Breathing Space, 123b Birmingham Road, CV5 9GR.
Secure your place – applications are received any time before:                     31st May 2018
Applications: ASD_Application Form_2018
For enquiries: email Lois at <loisbaldwinz@gmail.com>
Course Dates
TIMINGS:          Saturdays  9.30 am – 4.00 pm                              Wednesdays    7.30 pm  – 9.30 pm
2018
Saturday 22 September    9.30 – 4.00
Week 1.  26 Sept
Week 2.  3 Oct
Week 3.  10 Oct
Week 4. 17 Oct
BREAK
Week 5. 31 Oct
Week 6. 7 Nov
Week 7. 14 Nov
Week 8. 21 Nov
Week 9.  28 Nov
Week 10. 5 Dec
 2019
Saturday 12 Jan   9.30 – 4.00
Week 11.  16 Jan
Week 12. 23 Jan
Week 13. 30 Jan
Week 14.  6 Feb
Week 15   13 Feb
BREAK
Week 16 27 Feb
Week 17 6 March
Week 18 13 March
Week 19 20 March
Week 20  27 March
Saturday 30 March   9.30 – 4pm
Saturday 4 May  9.30 – 4pm
Week 21.  8 May
Week 22.  15 May
Week 23.  22 May
BREAK
Week 24.  5 June
Week 25.  12 June
Week 26.  19 June
Week 27.  26 June
Week 28.  3 July
Week 29  10 July
******